Dr. Ashley Waters

is an organizer, designer, creator, and evaluator who has always had an interest in public and community service. From an early age, Ashley was drawn to give of her self in service to others. After completing her Bachelors degree at Penn State University and being very heavily involved with the largest student run philanthropy in the world (Penn State's Dance MaraTHON), Ashley continued her education in Maryland and decided to dedicate her future to the non-profit/public sector.

Ashley completed her Masters in Nonprofit Management from Towson University and completed the Walter Sondheim Nonprofit Leadership Fellows program through UMBC. Most recently, Ashley completed her Doctorate in Public Administration from the University of Baltimore with a focus in public program administration and evaluation.

During the day, Ashley leads UMBC's satellite campus in Rockville as the Director of the site. Previously, Ashley has worked in non-profit development and administration, including event, grant, volunteer, and strategic plan management. Ashley is also an avid community volunteer, which is actually where most of her non-profit experience has evolved. She has worked with local, regional, and national nonprofits including (but not limited to):

Dance Marathon Alumni Interest Group, Penn State (Past President and Board Member)

Frederick's Oktoberfest (Chair)​
Habitat for Humanity of Frederick County (Event Auction Lead)
Heartly House (Event Committee Member)

Make-A-Wish Foundation of the Mid-Atlantic (Wish Granter)

Mission of Mercy (Gala Auction Chair)

Mt. Carmel UMC (Communications Committee)

RISE Frederick (Marketing Committee)
Rotary Club of Carroll Creek (Rotarian)
Woman to Woman Mentoring, Inc. (Board Member)

Given all of Ashley's roles, she has always become an advocate for finding one's work-life balance and enhancing productivity in all aspects of life. She is a self-trained productivity 'guru' and organizer.

Ashley married her husband Andrew in 2011 and they welcomed their son Torin into their family in 2014. They currently reside in New Market, MD.
Powered by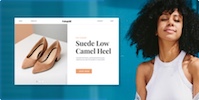 Create your own unique website with customizable templates.